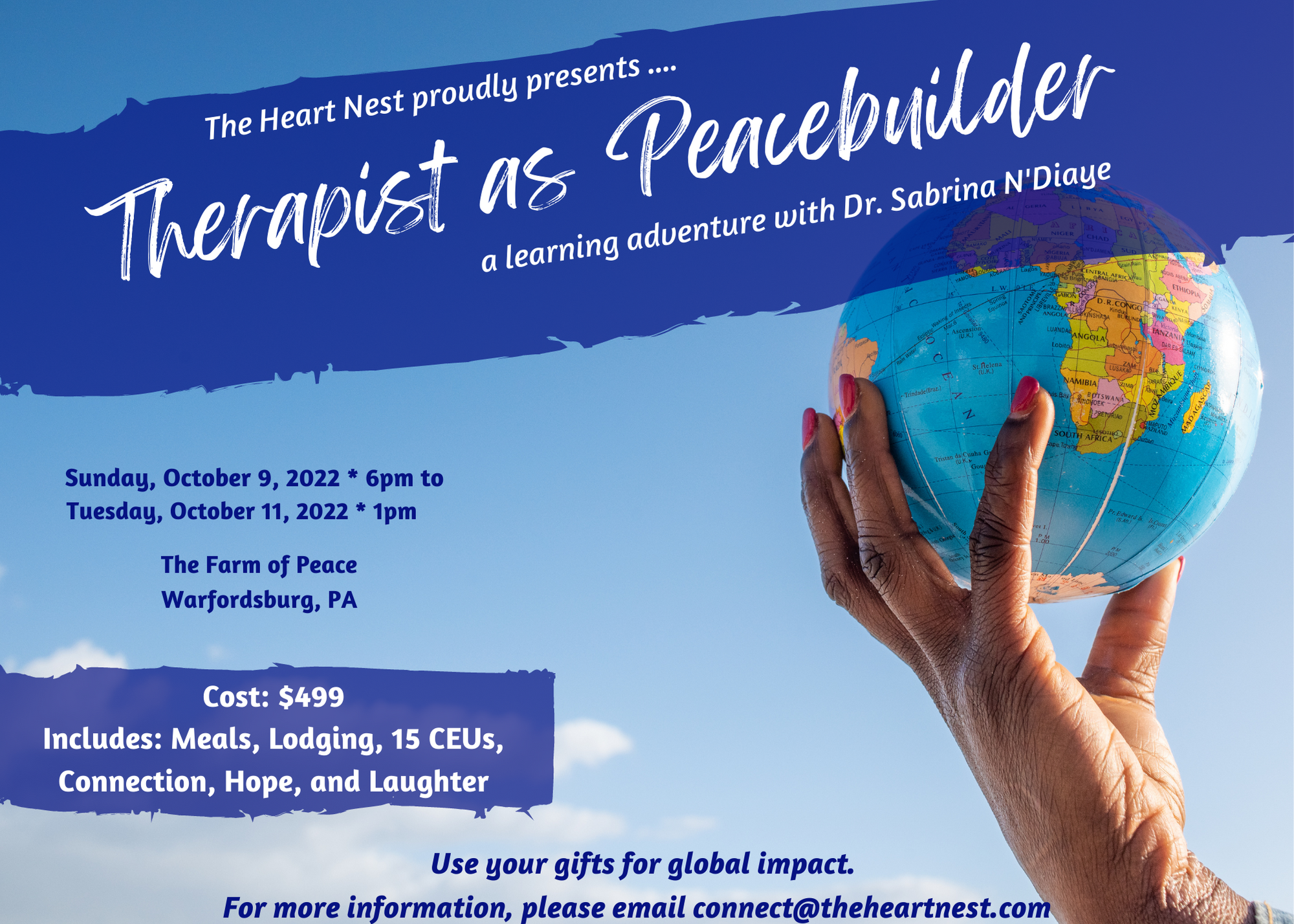 Therapist as Peacebuilder: Using Your Gifts for Global Impact
As therapists, we are uniquely poised to facilitate internal and external conversations around racism, misogyny, immigration, sexual assault, religious persecution, and the reality of war.  We are also blessed with the skills to shift these uncomfortable conversations from those that breed separation to those that build trust and re-connection.
This course begins with the premise that peacebuilding is a multi-faceted approach to changing relationships between individuals and groups. It begins with a shift in our internal dialogue and perceptions. Peacebuilding serves as the perfect opportunity for each of us to achieve the innate goal of connection, as a pathway to achieving the higher spiritual goals of love, empathy, healing and forgiveness.
Through exploring fundamental questions of meaning, purpose, and desire, participants are encouraged to find space for spirituality and peacebuilding in both their clinical work and their personal development.
Join Dr. Sabrina IN-PERSON at the Farm of Peace for, "Therapist as Peacebuilder". Together, we will explore the beauty of our work, the spiritual practices that guide us, and seek guidance around the next chapter of our lives as servants of this planet. on a journey of self-reflection, re-direction, and renewed mission.  As a small community of healers, we will:
Understand peacebuilding as an essential therapeutic tool.

Teach clients to incorporate mirroring, curiosity, empathy, and validation into their relationships.

Assess our own clinical leadership style.

Learn to quiet the inner voice that may diminish our capacity to show up as allies for the underserved.

Experience sacred moments of retreat, renewal, self-reflection, and growth.
Deepak Chopra writes, "Today is a good day for war to come to an end".
Let it begin with us.