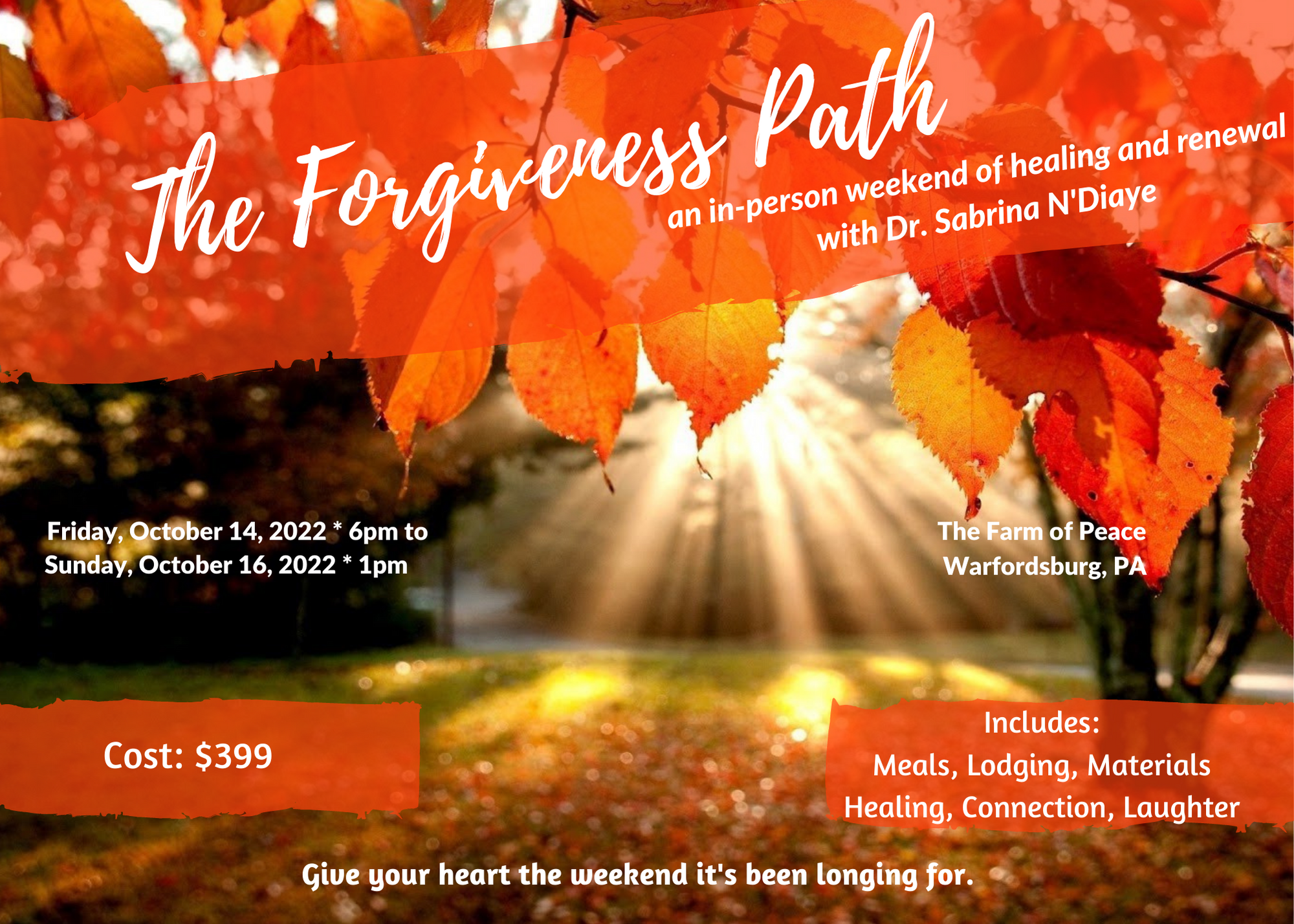 The Forgiveness Path: A Sacred Journey of Healing and Renewal
Rooted in every spiritual tradition, the practice of forgiveness have been scientifically proven to impact our physical, emotional, and spiritual health. Most importantly, it provides us with an opportunity to move beyond the beliefs and behaviors that prevent us from achieving true healing and success. 
This IN-PERSON weekend of retreat and renewal is an opportunity to:
Address resentments with yourself and others that have blocked you from living out your calling….

Re-connect with your innate wisdom…

Find your own answers, 

Heal in the safety of other seekers

Identify tools for re-storing your mind, body, and spirit…
Our first community gathering will be held on Friday evening, October 14th, when we will set the intention for our time together. Our journey will include mindfulness exercises, QiGong, movement, creative expression, writing, tears, laughter, and the sweetness of silence. 
Join Dr. Sabrina for this unique opportunity for physical, emotional, and spiritual growth. 
Your heart will thank you.