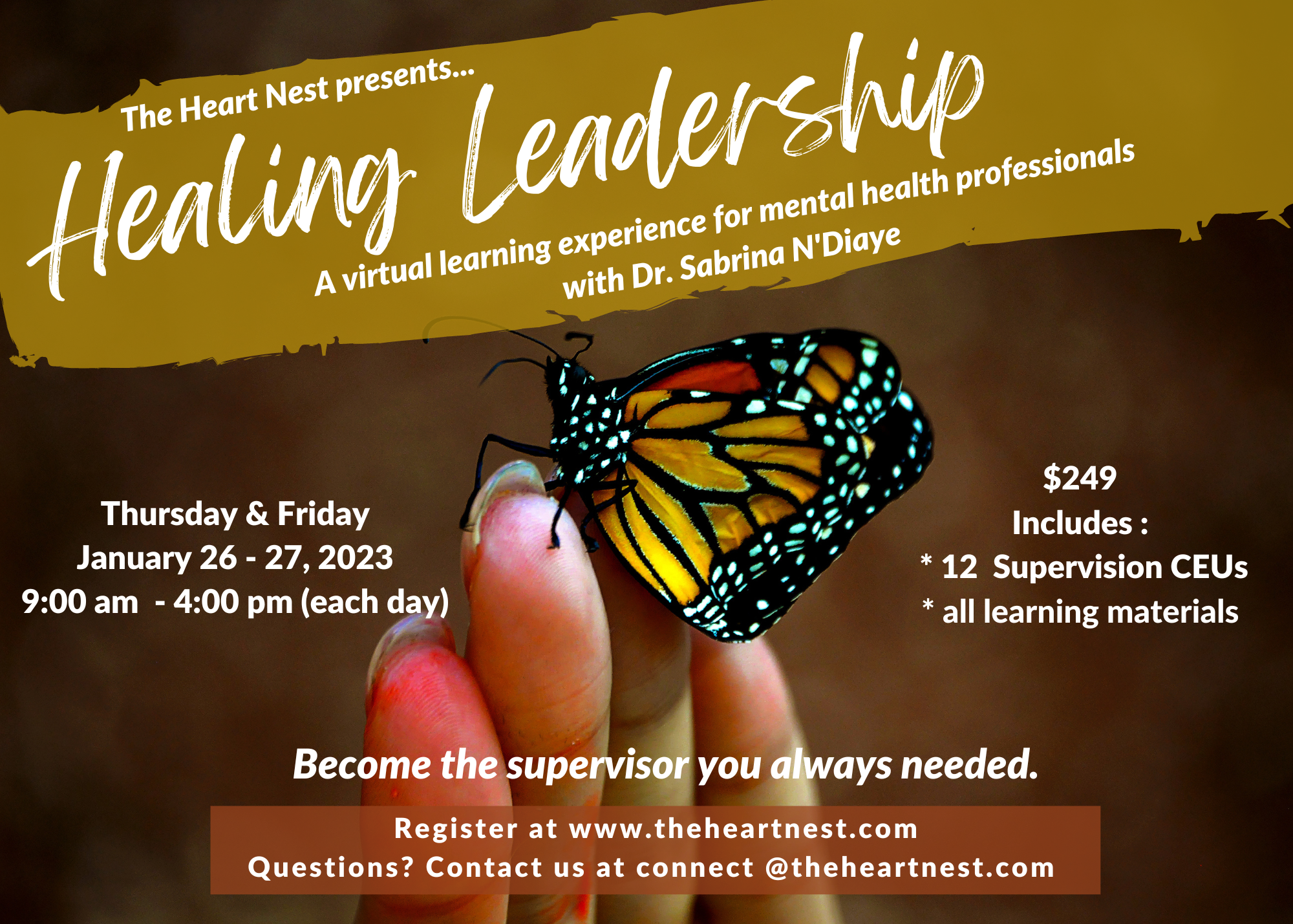 Healing Leadership: Become the Supervisor You Always Needed – Winter 2023
Are you ready to deepen your service to our profession? Do you feel called to lead other clinicians? Are you curious about exploring your own growth edges as a healer, leader, and guide? Join Dr. Sabrina for 2 days of learning, practice, and imperfect progress. Through writing, self-exploration, classroom exercises and case vignettes, you will identify your clinical skills as well as your teaching strengths. This workshop will give you creative opportunities to explore your underdeveloped talents, as well as deepen your listening skills: an essential attribute for being able to provide effective supervision. You will be encouraged to establish yourself as a leader in the mental health field and be given concrete tools to help guide the next generation of helping professionals.  This workshop will give you the confidence and strategies you need to become the supervisor you always needed when you were coming up in the field.  We will more clearly define what supervision is and what it is not. We'll process ethical dilemmas that can arise when providing supervision and how to best help therapists resolve those issues with their clients.
This material meets requirements that will enable you to be a Board Approved Supervisor for Social Workers.  If you are already a Board approved Supervisor, the workshop will give you the required 3 CEUs you need to maintain your licensure and status with the Board, plus a wealth of additional knowledge to deepen and strengthen your expertise.